Age of Empires III: The Asian Dynasties
Strategy Guide Index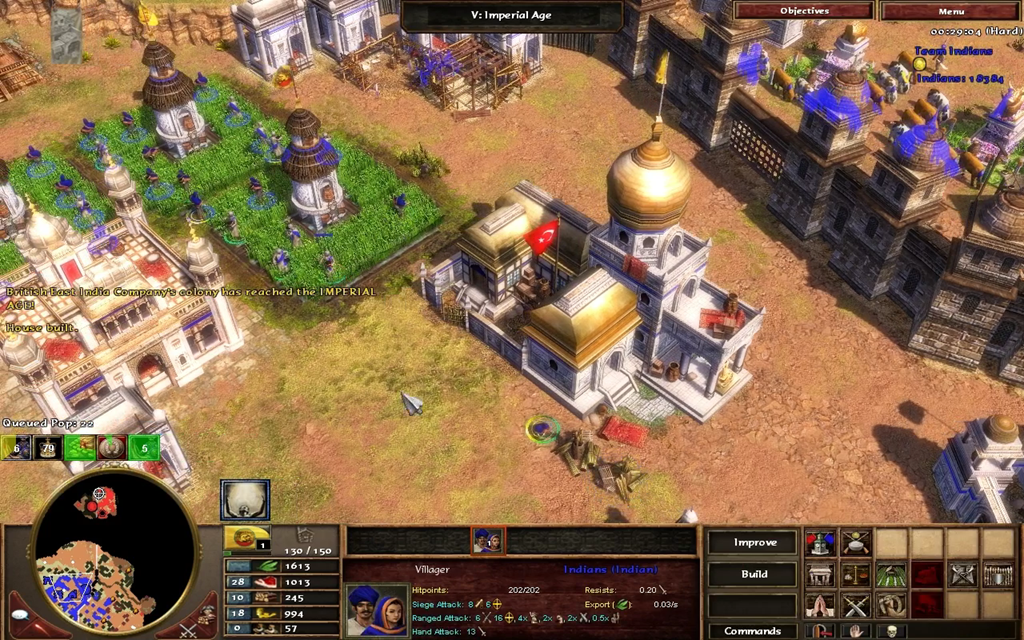 These videos cover all 15 missions of the Asian Dynasties campaign for Age of Empires III, beaten on hard difficulty. There are 5 missions per act, one act for each of the following countries; Japan, China and India. Unlike the other AOE 3 Campaigns, the Acts in Asian Dynasties each consist of their own, separate story, as opposed to a longer over-arcing one.
About Age of Empires III: The Asian Dynasties
Official Description:
Age of Empires III: The Asian Dynasties is the second expansion pack for Age of Empires III. Engaging gamers of all ages and types in epic warfare in the Eastern world, Age of Empires III: The Asian Dynasties will lead Japanese, Chinese and Indian civilizations to expand their empires. Each Asian civilization, led by powerful leaders, will have unique groups, armies and wonders, as well as buildings that reflect the culture's architectural style. Extending upon the innovative gameplay of Age of Empires III, Age of Empires: The Asian Dynasties will introduce new ways of winning and trading, random map styles that feature remixes of classic Age of Empires game styles, and 15 new Asian Wonders.

Expansion pack to Age of Empires III (Requires base game)
Also see: The Warchiefs
Real-Time Strategy; Base, Army and Economy Building style
Single Player Campaign (15 Missions)
AI Skirmish Mode
1-8 Players through Online
Developed by Big Huge Games
Released: Oct 23, 2007
Our Comments:
Another great follow up that marks the final expansion for Age of Empires 3. The campaign takes an interesting turn, with three separate story lines more focused on historic moments of the three empires featured most prominently, India, Japan and China, none of which have anything to do with the Black family like the previous installments. Either way, the story still has that epic feel, with more interesting dynamics introduced to the gameplay such as Wonders being brought back to the series.
Where to Buy The Asian Dynasties
Windows users can purchase this game from the digital download services listed. Mac users will need to find a physical copy as they do not have digital download services available. Asterisks mark affiliate links and help support this site.
Last Updated on October 4, 2020 by Standard of Entertainment