Hammerfight
Strategy Guide Index
The Hammerfight guide currently covers the first two chapters, The Gaiars and Melka, of the Warrior's Path Story Mode. Within these guides you will detailed instructions, tips and video walkthroughs.
About Hammerfight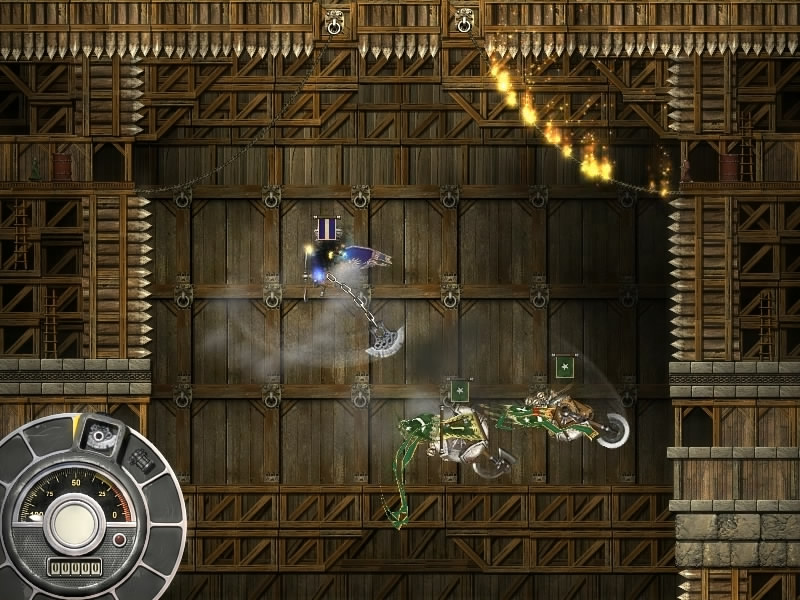 Description:
Hammerfight is about 2D battles of flying machines equipped with various slashing, piercing and blunt weaponry. A unique combat system is based on realistic physics simulation, and it ties the movements of the rider to the movements of your mouse. As you wave the mouse, your rider swings his warhammer, smashing the foe into the wall! This creates an unequaled feel of the real strike, a feel of the mass of the weapon in your hands. Simulated physics and direct mouse control creates a huge variety of possible battle techniques and an unlimited field for perfecting one's fighting skill.

Indie Action
Single Player
Developed by Konstantin Koshutin
Released: 09/19/2009
Our Comments:
A very unique game that comes somewhat hindered with occasionally game breaking bugs that can potentially make it difficult to progress. If you can look past this however and cope with the frustration found at times, you will find a real gem of a game, with a pretty crazy story and bizarre yet engaging style of gameplay.
Where to Buy Hammerfight
Windows, Mac and Linux users can purchase this game from the digital download services listed. There is no ability to buy directly from the developer. Asterisks mark affiliate links and help support this site.
THIS GAME IS FREE THROUGH STEAM!!!
Last Updated on October 4, 2020 by Standard of Entertainment