Age of Empires III
Strategy Guide Index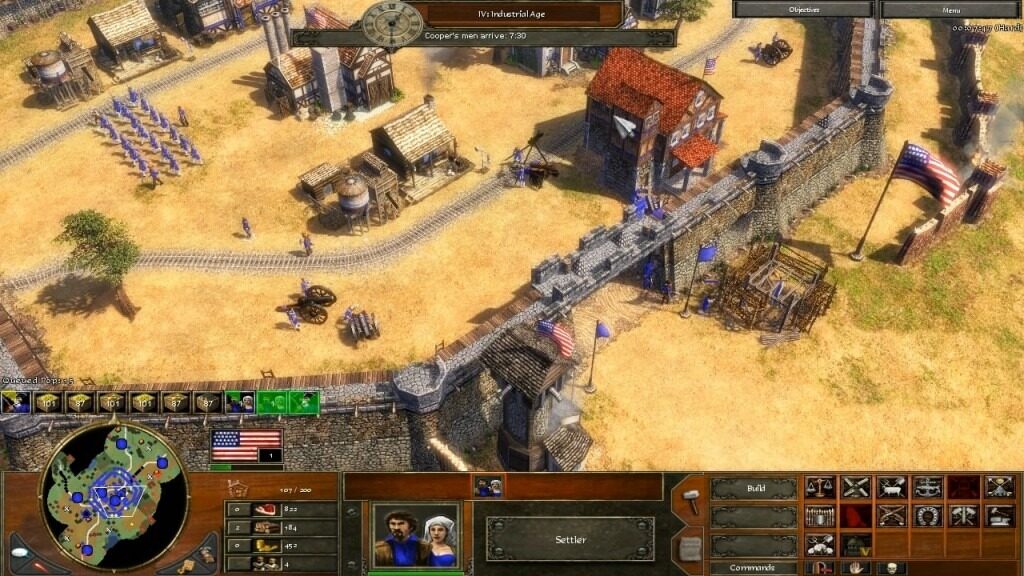 The guide fully covers the campaign of AOE III with all 24 missions, split into 3 articles, one devoted to each of the three acts which in turn contain eight missions of the campaign each. Each mission guide lays out the objectives in detail with multiple screenshots to help point out significant map areas or game moments. The video guides are included in these walkthroughs.
About Age of Empires III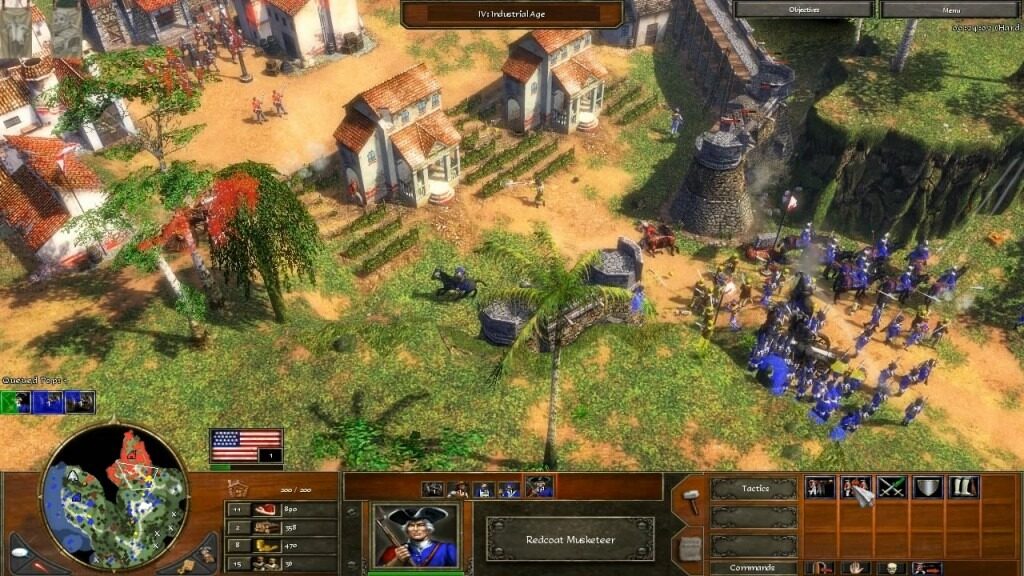 Official Description:
Age of Empires III offers gamers the next level of realism, with advanced battle physics and unparalleled visual detail. The new game picks up where Age of "Empires II: Age of Kings" left off, placing gamers in the position of a European power determined to explore, colonize and conquer the New World. This time period features stunning scenes, from towering European cathedrals to courageous tribes of Native Americans, and spectacular combat with Industrial Age units like rifled infantry, cavalry and tall ships bristling with cannons. Age of Empires III excites strategy gamers with new game-play elements, including the concept of a "Home City," new civilizations, units, technologies and an immersive new single-player campaign that will span three generations.

Real-Time Strategy; Base Building style
Single Player Campaign (24 Missions)
AI Skirmish
1-8 Players through Online
Expansions: The Warchiefs, The Asian Dynasties
Developed by Ensemble Studios
Platforms: Windows, Mac, N-Gage, Windows Mobile
Released: October 18, 2005
Official Site
Our Comments:
An excellent installment in the series, the game looks and plays beautifully even years after it's release. The campaign has an engaging storyline, told with the same epic feel the series is known for. Thoroughly enjoyed creating the guides for this classic.
Where to Buy Age of Empires III
Windows users can purchase this game from the digital download services listed. Mac users will need to find a physical copy as they do not have digital download services available. Asterisks mark affiliate links and help support this site.
Last Updated on October 4, 2020 by Standard of Entertainment